News
-----------------------------------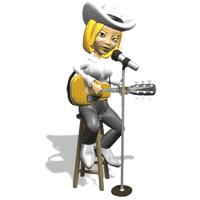 2016 NECMO Awards
The excitement is in the air for the 11th annual NECMO Awards! This is when we discover who the judges have chosen as the best performer in each category of the Country Star Search. Please join us and cheer for your favorite performer. Admission - $20 in advance, $25 at the door. In addition to awards being presented throughout the show, the follow NECMO members will be performing for your listening enjoyment:
Sydney Amaral
Jacob Dow
Rachel Landry
Jonathan Larouche
Phil Prescott
Korina Treem
Jamie Volianites
----------------------------------
2016 NACMAI COUNTRY MUSIC WEEK
Winners of the 2015 Country Star Search competed at the North America Country Music Associations Int'l 2016 Country Music Week competitions in March. Congratulations, NECMO contestants!
----------------------------------
JIMMY CONNOR SINGS AT HUNTER HAYES CONCERT
New England Country Music Organization's fourteen-year-old Jimmy Connor, New Country Entertainer and Instrumentalist of the Year in the 13 - 16 age group, thrilled to be on stage with Hunter Hayes! Click here
-----------------------------------
NATALIE BARROS DELIVERS A SMILE
New England Country Music Organization's ten year old New Country Female Entertainer of the Year in the 7 - 12 age group, Natalie Barros, in the news! Click here
-----------------------------------
NECMO THROUGH THE YEARS
| | |
| --- | --- |
| Credits | |
| Shootings Stars Productions | |
| FinalcutWeb | |
UPCOMING EVENTS
2016 NECMO AWARDS: The annual NECMO Awards will take place on Sunday, June 26, 2016 beginning at 1:00PM at the Nissitissit Performing Arts Center, 33 Chace Ave, Pepperell, MA. Doors will open at 12:30. To order your tickets in advance for $20 each, please send your check to NECMO, P O Box 236, Pepperell, MA. Tickets may be purchased at the door for $25 each.
POST PRODUCTION PARTY: Immediately following the NECMO Awards we'll be celebrating at Pizzeria Zacharia pizza and seafood restaurant. Please plan to join us for food, fun, and entertainment! Free admission.