News
-----------------------------------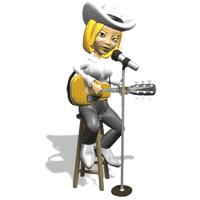 NOW ACCEPTING ENTRIES FOR THE 2016 COUNTRY STAR SEARCH!
New England has talent! Could this be you? The 2016 Country Star Search will take place on May 1, 2016. Categories range from age 3 through adults and seniors (50+) in the following areas: Vocalist, Entertainer, Duo, Group, Band, Instrumentalist, Dancer, Dance Team, Songwriter, CD, and Music Video. All entries must be new or traditional country, gospel, bluegrass, country dance, or clogger. Entry Deadline is April 20, 2016. Winners will be eligible to enter the Northeast Invitational Country Showdown in October; as well as the NACMAI Country Music Week competition. Click here for entry form and rules!
----------------------------------
2016 NACMAI COUNTRY MUSIC WEEK
Winners of the 2015 Country Star Search competed at the North America Country Music Associations Int'l 2016 Country Music Week competitions in March. Congratulations, NECMO contestants!
----------------------------------
JIMMY CONNOR SINGS AT HUNTER HAYES CONCERT
New England Country Music Organization's fourteen-year-old Jimmy Connor, New Country Entertainer and Instrumentalist of the Year in the 13 - 16 age group, thrilled to be on stage with Hunter Hayes! Click here
-----------------------------------
NATALIE BARROS DELIVERS A SMILE
New England Country Music Organization's ten year old New Country Female Entertainer of the Year in the 7 - 12 age group, Natalie Barros, in the news! Click here
-----------------------------------